At the Alessandro Biagini's Fine Foods, located in the heart of Burano, you will be able to taste specialities of balsamic vinegar. The Balsamic Vinegar AB is a selection of Traditional Balsamic Vinegar, IGP and DOP from Modena. It is the result of a three generation family passion and tradition. A Balsamic Vinegar of Modena processed in the most rigorous respect of the production tradition of this specialty, obtained from the transformation of cooked and seasoned grape must into wooden barrels for 10, 25 or 50 years of aging.
Begin your journey of discovery of #abfinefoods: BALSAMIC VINEGAR AB FINEFOODS
… and then share it with yours friends: FACEBOOK & INSTAGRAM
Crafted from the best grapes in the Modena hills, the Balsamic Vinegars Gran Riserva (great reserve) are aged for 12 and 25 years in the centuries-old wooden barrels of different varieties (oak, cherry, linden, etc.). As for the precious Extravecchio (extra old) the aging is 50 years, to develop the most refined flavors and satisfy the most demanding palates.
Stylish bottles are the final completion to this great product. They are also perfect as a souvenir of the island of Burano. What do you think of the bottles dedicated to the colorful houses of Burano?
Bottles of 40, 100 and 250 ml.
AB Fine Foods can be found in Burano and in Cavallino Treporti (at the market on tuesday mornings, from may to september, and at the markets of Camping Mediterraneo and Camping Italy).
Alessandro Biagini – Food & Fashion
from Carpi (Modena) to Venice
For info: +39 335.6115388
Via San Martino Sx 278/280, Burano island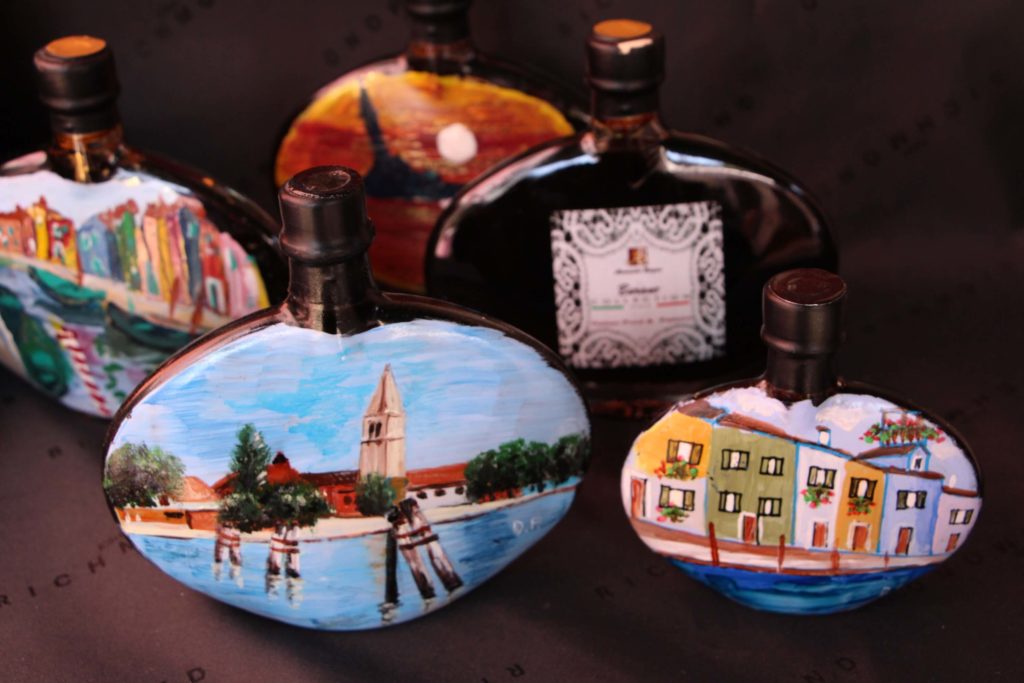 ---