Cavallino is a coastline that stretches between the Adriatic sea and the lagoon, one of the closest beaches to Venice. Most of the beaches are wide dimension and some still wild, surrounded by pine forest, green areas, dunes in continuous training and areas for camping.
The landscapes you will meet here are typical of the lagoon, interspersed with orchards and fish farms. If you go to Lio Piccolo, one of the villages of Cavallino, certainly be able to see unusual and picturesque landscapes and discreetly observe the typical flora and fauna of the lagoon, including: ducks, herons and flamingos.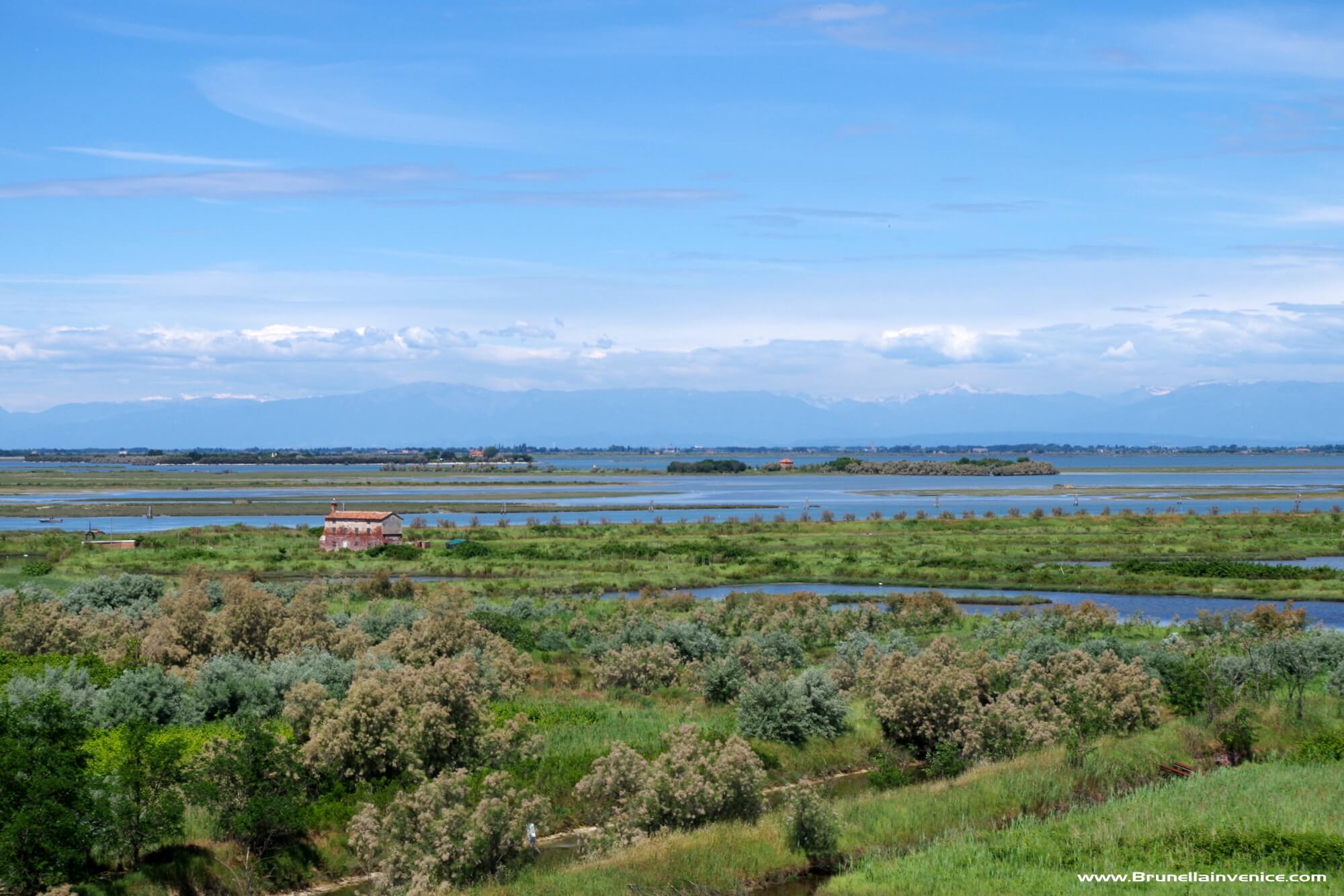 The yellow route that Brunella recommended below, is a bycicle path for medium-long distance, mainly on the bike path. The red route that leads to Lio Piccolo, after the Church of Treporti, does not have a cycle track and is of reduced width. So be careful if you are in the group and if you have children. For all traits that will take you into the middle of the lagoon and the sometimes wild and natural areas (forest and pine forest), it requires respect and attention, you must remember that your move should not cause any disturbance and damage to the environment and its inhabitants (especially the birds in these areas have created their oases and settlements).
Yellow Route 23 km: Via Fausta (pista ciclabile), Via Lungomare Dante Alighieri, Via Montello (in parte strada sterrata), Via Adige, Via Ca Savio (pista ciclabile), Via Pisani, Via delle Batterie, Via Radaelli, Via Fausta (pista ciclabile).
Red Route 15 km: map shows the route of going from "Point A" to "Point B" (you can make the route back and forth) Via Treportina (in parte pista ciclabile), Piazza SS.Trinità Chiesa di Treporti, Via Saccagnana, Via del Prà, Via del Lio Piccolo.
Adding the two paths above, the total length is about 38 km. In the map you will find the refreshment recommended (green stars).
Rent bicycle:
Terminal di Punta Sabbioni Via Fausta 5/a tel. +39 366 1172295
Ca' Ballarin "Tuttobici" Via Fausta 165 tel. +39 041 968899
Ca' Pasquali "Cavallino Bike" Via delle Batterie 162 tel. +39 349 882 0000
Ca' di Valle "Cavallino Rent" Corso Europa 3 tel. +39 347 3030180
Bike rental in Cavallino Treporti: CAVALLINO BIKE
Photo taken from the bell tower of Lio Piccolo
Article written in April 2014, updated on 10.04.2017
---